Description
About Our Product
The 2" Ultra Soft Sweet Night Mattress Topper is the thinnest and most convenient solution to extend the lifespan and improve the comfort, breathability, and support of any mattress.
It is made of cool gel memory foam, following a smart egg crate design to ensure proper airflow and heat dissipation. Its breathable bamboo hypoallergenic OEKO-TEX-certified cover feels soft and comfortable against the skin.
Each Sweet Night memory foam topper comes with a waterproof mattress protector with an 8" - 18" deep-pocketed sheet design and 4 convenient bedsheet holder straps.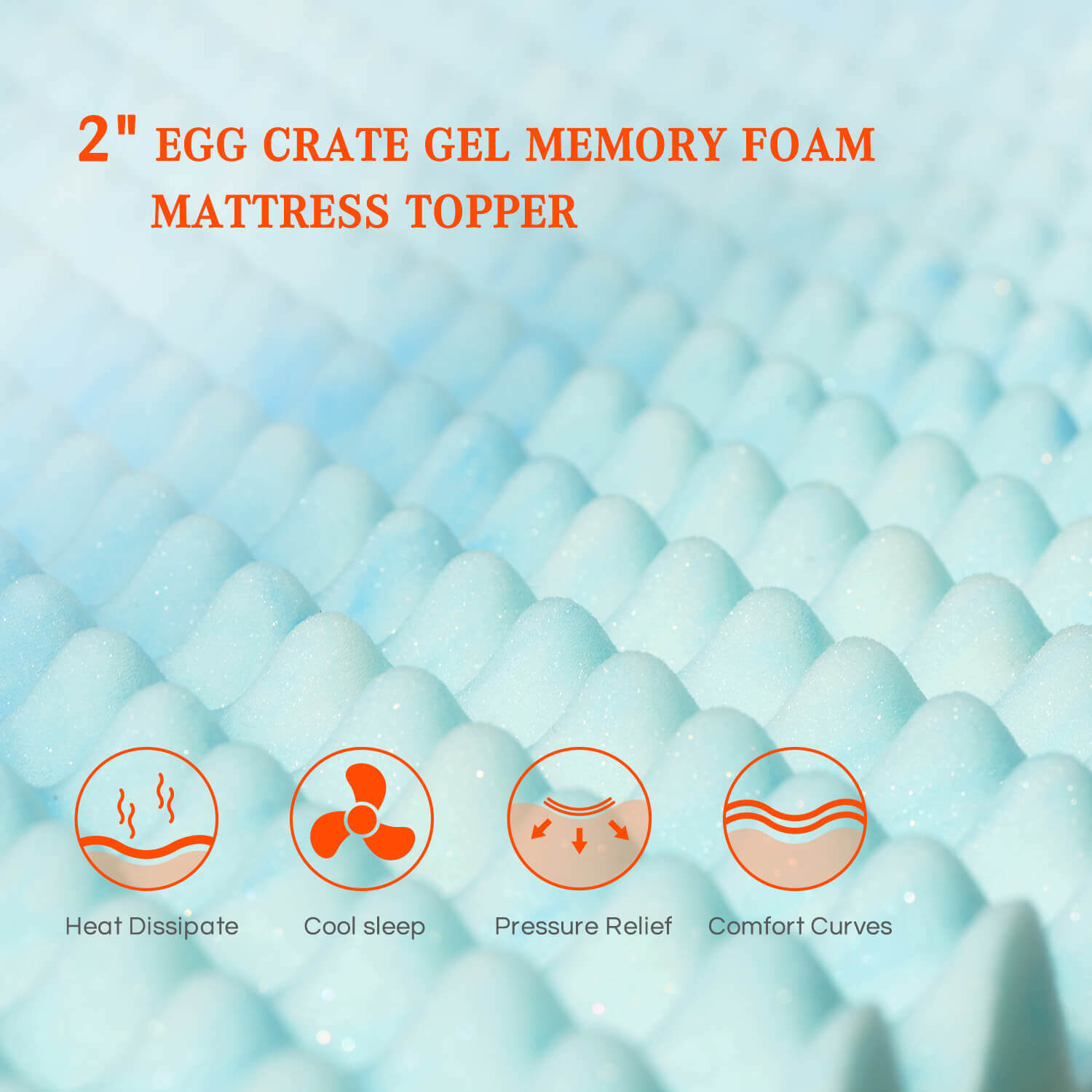 Egg Crate Gel Memory Foam
Infused with gel material for cool sleep CertiPUR-US Certified Foam Egg crate design provides maximum airflow and comfort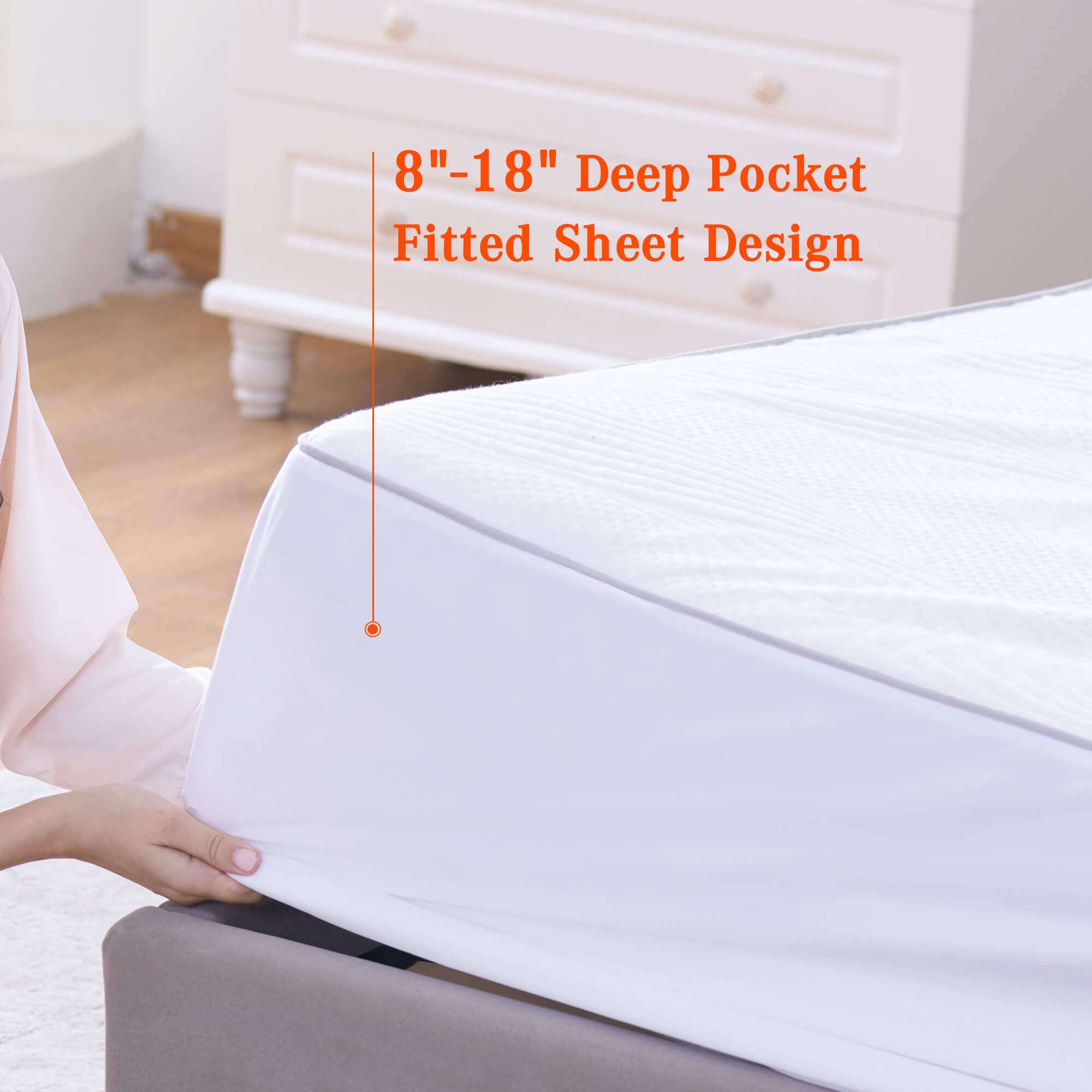 Free Bamboo Waterproof Mattress Protector
Protects against fluids and perspiration to your mattress Breathable Bamboo Fiber 360° elasticized with deep pockets designed to fit mattress up to 18 inches deep
Available topper sizes: Twin, Full, Queen, and King
2" topper thickness
Convenient pricing from $118 to $228
Egg crate topper design
Natural bamboo OEKO-TEX-certified cover
Cool gel memory foam
Delivered with waterproof mattress protector and bedsheet holder straps
5 years warranty
100-days sleep trial
Free shipping
Convenient compressed packaging
Shipping Weight
2"- Twin 12.8 lbs. | 2"- Full 17.7 lbs. | 2"- Queen 20.9 lbs. | 2"- King 26.5 lbs.
Shipping Dimensions
2"- Twin 9.06" x 9.06" x 21.26" | 2"- Full 9.06" x 9.06" x 28.35" | 2"- Queen 9.06" x 9.06" x 31.5" | 2"-King 9.06" x 9.06" x 39.76"