Description
About Our Product
This machine-washable Mattress Protector provides maximum allergy protection as well as comfort. The allergen-proof fabric prevents the collection of dust mites, pet dander, pollen, and other household allergens in your mattress for absolute allergy protection.
The Sweet Night Mattress Protector is a convenient and affordable upgrade for any mattress. It's bamboo fiber and polyester OEKO-TEX-certified surface is ideal for anyone with sensitive skin or allergies.
By using this waterproof mattress proctor, you will not only keep your mattress spill and stain-free, but it also is very effective at dust-mite prevention. All these factors prolong the life of your mattress and it will feel like it's new longer.
Each Sweet Night waterproof mattress protector comes with an 8'' - 18'' deep-pocketed sheet design and 4 convenient bedsheet holder straps.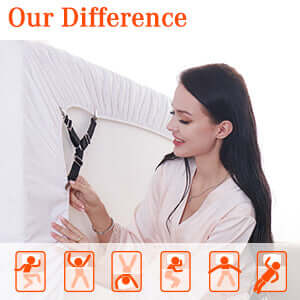 100% Waterproof TPU Backing
This mattress protector is not only waterproof on the top side, but also waterproof on the deep pocket which also has a waterproof liner.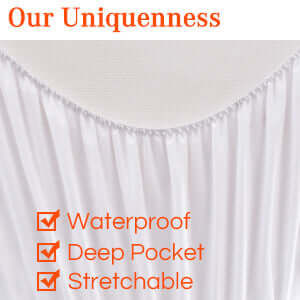 Soft Touch & Great Breath Fabric
Luxurious & Beautiful Pattern Design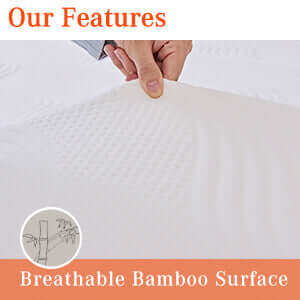 Double Fixation, Secure Fit
It comes with four adjustable suspender grippers to protect & secure the sheets on your mattress tightly without having to worry about them coming loose!
Available mattress protector sizes: Twin, Full, Queen, and King
100% waterproof
Convenient pricing from $35.99 to $49.99
8"-18" Fitted Sheet Design, Double Fixation
OEKO-TEX-certified cover
30% bamboo fiber and 70% polyester
Delivered with waterproof mattress protector and bedsheet holder straps
5-year limited warranty
100-days sleep trial
Free shipping
Compressed for convenient shipping and easy setup
Shipping Weight
Twin- 3.0 lbs. | Full- 3.6 lbs. | Queen- 4.2 lbs. | King- 4.9 lbs.
Shipping Dimensions
Twin 11.8*11.8*5.2 | Full 11.8*11.8*5.9 | Queen 11.8*11.8*7.1 | King 11.8*11.8*7.9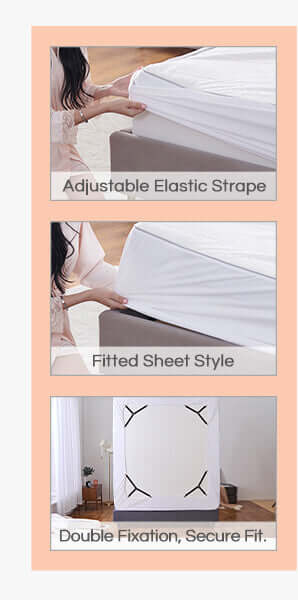 BREATHABLE & WATERPROOF
Protect against any fluid accidents, dust or after sweating the entire night from the mattress.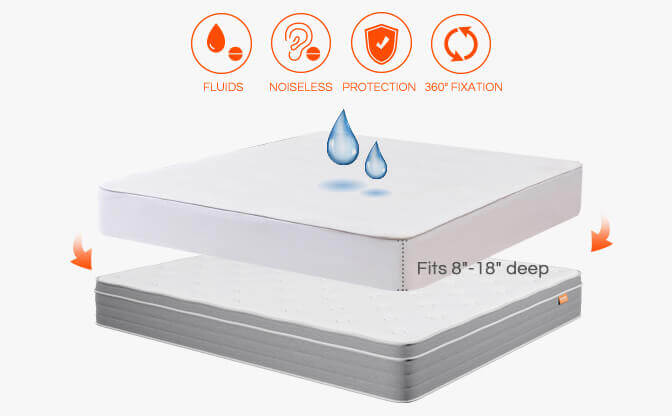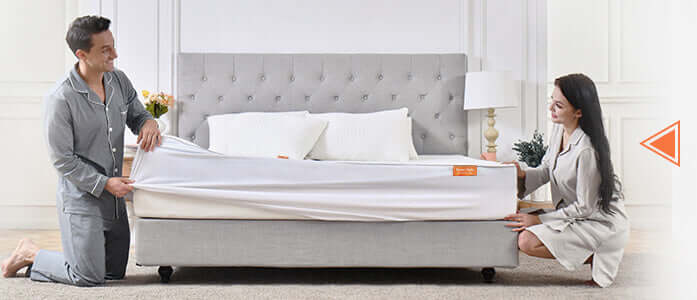 Easy To Install And Tightly Fit In Your Mattress
Easy Washing-Machine Washable
Care Instructions:
Hand wash or machine wash separeately in cool to warm water,using a mild detergent(free from any bleach).
Do not bleach & iron
Do not dry-clean
Tumble dry on low heat or air dry
As these will damage the waterproof backing. Avoid using harsh chemical as it reduces the absorbency of the material.